Digital Leaders
Hello my name Saffron - here are some coding websites I have tried and recommend:
Barclays Code Playground, code.org, Scratch, Lightbot, Codecadamy
Hello! Our names are Hugo and Ted. Here are our five cyber bully rules... so here we go!
1) If you get cyber bullied, tell a parent or guardian.
2) Only accept a friend request if you know them or you know someone who does know them.
3) If you get bullied, ask them politely to stop
4) If it gets out of hand, contact the cyber police or report them.
5) If you have to, turn off chat messages so that no one can speak to you.
Here we are in assembly making sure that everyone knows how to stay safe!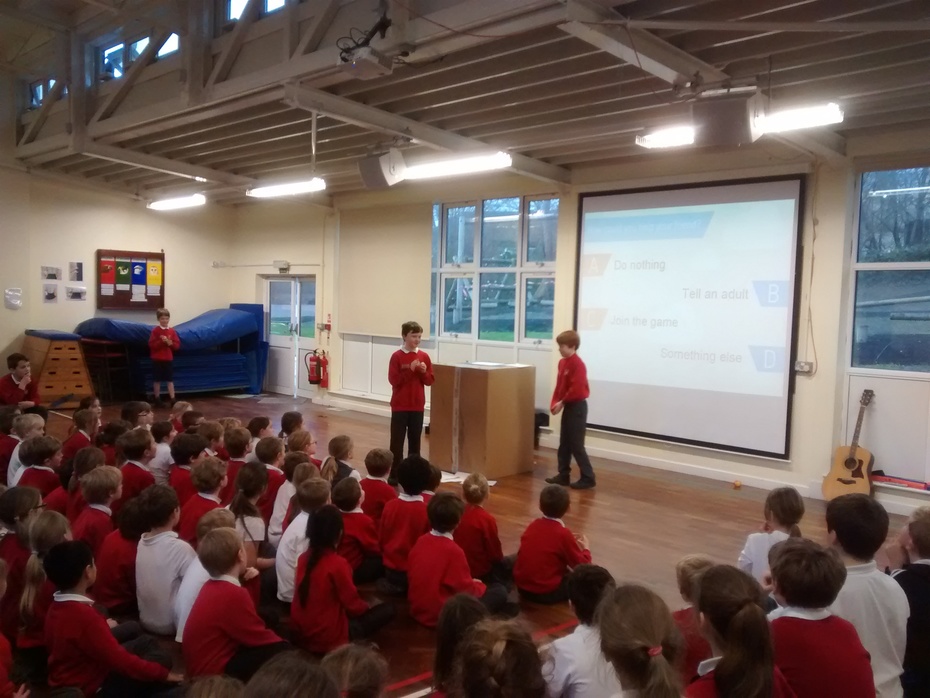 Safer Internet Day
With Safer Internet Day quickly approaching, we would like to share some of our favourite websites to help with E-safety (and also have lots of fun!).
For children - The Cyber Café, BBC Stay Safe Online, Kids Smart
For parents - Protecting your child online
Safe search - Google Junior, Primary School Safe Search