School Council
Tue, 03 Mar 2015
A Quick Reminder
This is just a reminder that if you have a worry or want to improve the school, there are suggestion boxes in both the upper school and the lower school. Alfie, Tom and Daisy (year four) will check them as often as they can. Thanks!
Comic Relief Football Match!
Yes, that's right, we're going to have another staff sports game! This time, it's going to be a THREE LEGGED FOOTBALL MATCH! Some of the teachers will dress up and do this years 'make your face funny for money'. It will be hilarious to watch, and will hopefully raise loads of money for Comic Relief. If we do raise enough money, Mr Cumpson might dye his moustache and beard pink!
Please come along on Friday the 13th of March, 3:30, on the upper school playground.
It will be great fun!
A Fresh Start For The New School Council!
Thank you very much, old School Councillors, you did amazing. But now, there are new ones! A whole new range of fab people who can speak up and have great ideas, ranging from year one to year six. They had a meeting yesterday to get to know each other. They talked about what they should do to be a good School Councillor and about their money-raising ideas. At the end, I think they were glad that they had been voted!
By Holly 5A, X-School-Councillor and Council blogger
Thu, 15 Jan 2015
Any Ideas?
Any ideas for fundraising? We have a few ideas in the council, but we would like to have your ones too! Remember, there are council boxes in both the Lower school and the Upper School, which you can put your thoughts in. Thank you!
Tue, 13 Jan 2015
How much did we raise?
Well done everyone who joined in, as we raised £47.70 for Dorothy House!
Great job!
By Holly and Cara
The E-team list
Here is a list of the E-Team members:
Cara 5a
Holly 5a -> School council
Fleur 5a
Daniel 5a
Josh 5a -> Leader of the E-team
Ellamae 5a
Josie 5a
Jerome 5c
Kier 5c
Emile 5c -> School council
PLEASE JOIN TO HELP EVERYONE BE HAPPY!!!
By Holly
Thu, 27 Nov 2014
The E-Team
What is the E-team?
The E-team, or the Equality Team, are here to help you if someone is hurting you, in either a emotional, verbal or physical way.
The E-Team will notice if you are being bullied and make sure that it will stop. They want there to be no more bullying in Newbridge! We have been given a £100 grant to spend to become an anti-bullying school and we need ideas!
Want to become a member?
The E-team needs a range of different people: pupils, teachers, governors, anyone in the school! If you want to stop bullying, ask Mr Cumpson, the school councillors or Josh H, 5A, leader of the E-Team.
Thank You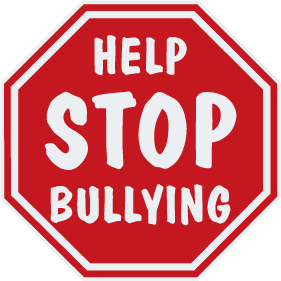 Thu, 27 Nov 2014
Charities
The School Council have decided that the 3 charities that we will make money for are:
Dorothy House
Cancer Research
Send A Cow
There will be a stall at the Christmas Fair called 'Lose Your Marbles' which we hope will make a lot of money for the chosen charity Dorothy House.
Thank you.
Thu, 20 Nov 2014
New School Councillors!
THE NEW SCHOOL COUNCIL:
Lottie Yr 6
Ben Yr 6
Leon Yr 6
Aisha Yr 6
Emile Yr 5
Holly Yr 5
Izzy Yr 4
Iris Yr 4
Jacob Yr 4
Eoin Yr 3
Sofia Yr 3
Ollie Yr 2
Rebecca Yr 2
Kaiyah Yr 1
Ivo Yr 1